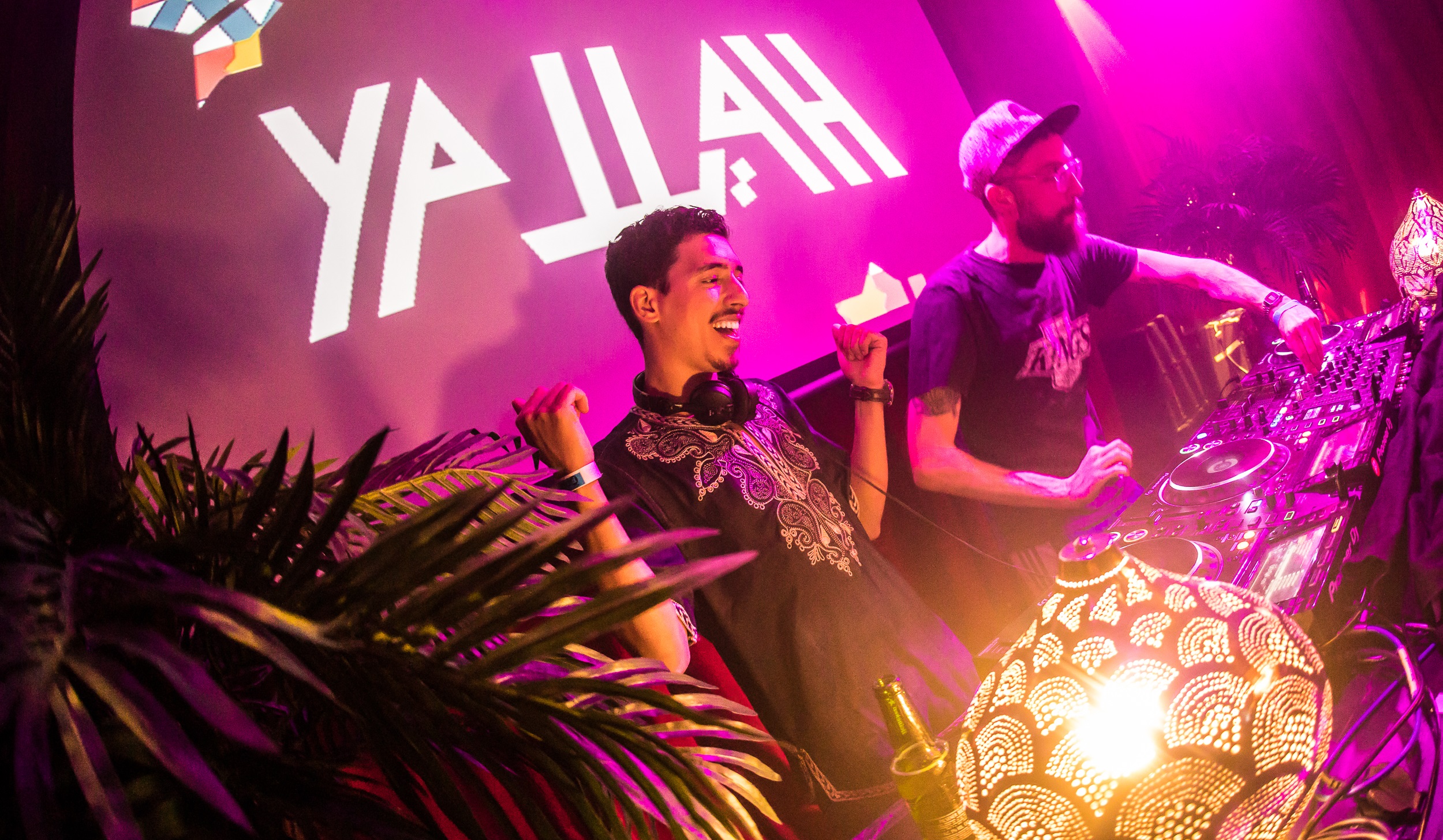 Castro, Ken Vila & DaVinci (live) & Yallah! Yallah! DJ's
Hosted by Yallah! Yallah!
Saturday 19:15 - 20:00
Saturday 21:15 - 22:00
Leave it to the Yallah! Yallah!-DJ collective to usher you into the traditional and contemporary club sounds of the Middle East. Expect a fine-tuned menu of Moroccan hip hop, reggaeton from Egypt and Israel, speed dabke from Lebanon and trap from Syria, Palestinian hip hop, plus of course countless other vibes, courtesy of Castro, Ken Vila and DaVinci.
Venue